$5 OFF ALL T-SHIRTS!
ENDS THURSDAY!
Enter code:

STYLEBTSTEES

at checkout in the "Zazzle Coupons/Gift Certificates" box
These t-shirts won a Today's Best Award from Zazzle on August 1, 2011
Black and White Gothic Cross Design. Custom Shirt
Created By Graphics_By_Metarla
Hamsa Eye, Hand of Fatima Tee Shirts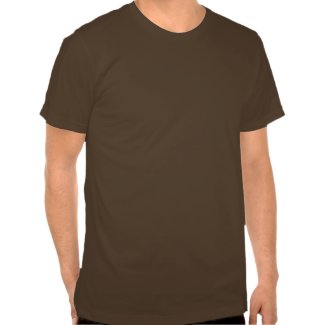 Hamsa Eye, Hand of Fatima
by
sharpieartist
Join Zazzle's
t-shirt affiliate program
The eye in hand is considered a powerful talisman against the 'evil eye,' and is usually worn around the neck or hung on walls or over the doors of homes and businesses.
Created By sharpieartist
Artist Profile:
About Me:
Meilena Hauslendale - I am a traveling artist. I love doing art and have been doing it professionally since 1998. I am very passionate about the art I create. My paintings are very much a part of me and a part of my life. I like combining what I learn in life with color and deep symbolism. I share my own life lessons through art so that I may share them with others. What I see, people I meet, places I go, everything along this journey is documented with my art. Want to see more of my art visit us here: http://meilena.com
Artistic Interests:
I love whimsical art combined with symbolism. I like taking the old symbols and making something new from them to give them a modern day power and presence in the world. Just seeing or wearing a symbol of something that means something to us every day helps us focus on that aspect of our lives. A lot of what I create was for me. Wherever I lived, I created art that reflected my life and hung it up on my wall. Some people hang trophies up, I create and hang up art.
Personal Interests:
I write and publish personal development articles and books. What's that mean? I write about things that help everyone make improvements in their daily lives. You can read more about it here: http://nurturedspirit.com
Hand Clown Fish infant creeper
Hand Clown Fish infant creeper
by
handcritters
Join Zazzle's
t-shirts affiliate programs
Creatures and animals made from a hand. This clown fish has a great personality. To learn more visit the hand critters website.
Created By handcritters
Artist Profile:
About Me:
Dyango Chavez - This is the hand of a man who started thinking about hands one day, when he was waiting to become a father, and he started dreaming: dreaming of a little hand grasping his, of his hands hugging a new little person. . .and then, when Little A arrived, hands became even more important: hands to pat a sleepy head to sleep, hands to rock, hands to hold and support during first steps. . .hands hands hands. . .where would we be without these handy tools? So, he thought, what else can come from my hands? And he closed the door (because by now Little A had learned how to talk and walk and sometimes even interrupt her father's work), and sat down to draw (yes, that is something else that one can do with hands). And out of his hands came the drawing of a hand and right then and there was born the first Hand Critter: Love, the firstborn, the one that started it all (because Love is also a big part of parenthood). And after that first difficult birth out came tumbling more. . .Lions, and Ninjas, and Whales, oh my. . .a whole menagerie of animals, characters and fairy tale figures.
Artistic Interests:
Graphic design, photography, movies, illustrations, etc
Green Fluorescence TNL Tee Shirt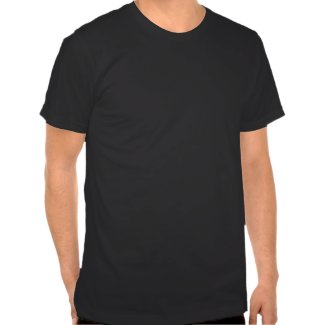 Green Fluorescence_T_NL
by
digitalblasphemy
Join one of the largest
artist affiliate programs
Dark apparel featuring a green version of my "Fluorescence" mushrooms. No "digitalblasphemy" text.
Created By digitalblasphemy
Artist Profile:
About Me:
Ryan Bliss - I am a self-taught 3D artist. I started creating 3D images in 1995 as a fun diversion and started "Digital Blasphemy" as a web gallery in 1997. I've been working full-time on my artwork and website since 1999. I married my wife, Jessica, in 2002. We have two boys, Ian and Jason.
Artistic Interests:
3d landscapes, space scenes, microscapes and abstracts.
Personal Interests:
I enjoy collecting (and watching) movies, reading Fantasy and SF, playing the occasional computer/video game and playing with my kids.
Blue Flying Robot Head Shirts
Blue Flying Robot Head
by
StudioYeaney
View more
Blue T-Shirts
Created By StudioYeaney
If you would like to purchase any of these award winning items, just click on the image you like and you'll be taken to Zazzle to purchase Most of these designs are also available on other products.
$5 of the t-shirt net sale price will be deducted when one or more qualifying t-shirts are purchased and the coupon code STYLEBTSTEES is applied at checkout. The net sale price is the price of the product (excluding shipping and taxes). This offer does not apply to screen printed apparel. Offer is valid through August 11, 2011 11:59pm PT. This offer does not apply to past purchases and may not be combined with any other Zazzle promotional or volume discount offers. If a volume discount applies to your order, you will receive either the discount set forth in this offer or the standard volume discount, whichever is greater. Offer valid on Zazzle.com only.