These t-shirts won a Today's Best Award from Zazzle on May 21, 2011
Zombie Apocalypse Shirt
Zombie Apocalypse Shirt
by
reflections06
Make custom tee shirts
at zazzle.com
HOW TO KILL A ZOMBIE - The zombie apocalypse is coming - be prepared with this handy pictorial chart on how to effectively defend yourself and your loved ones. Good luck!
Created By reflections06
Curious meerkats t-shirt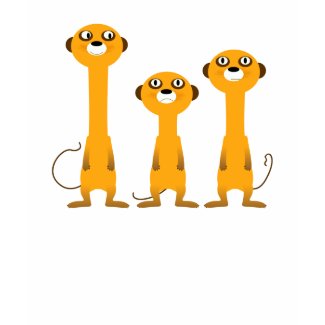 Curious meerkats
by
RichardLaschon
Browse
Animal T-Shirts
Curious meerkats, isolated and grouped objects over white background.
Created By RichardLaschon